The hitgame The Little Crane That Could got a sequel! And in this sequel, all the terrain can be dug up! And the Little Crane brought his friends, like the Excavator and the Bulldozer.
In this game, you can dig up dirt, and deposit it anywhere else in the world. Also, your terrain modifications persist between game sessions too. Real dirt, real terrain, with overhangs and caves. The world is your sandbox!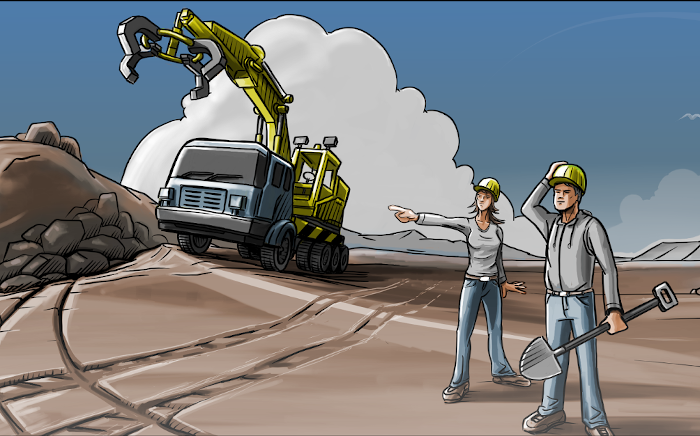 The Little Crane That Could is (c) by Game Studio Abraham Stolk Inc.